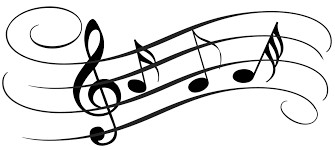 Chorus is an extra curriculum that is offered for 4th and 5th grade students. Any student who is interested in singing, dancing and performing is more then welcome to join!
The format for chorus will be changing this year. Instead of a separate 4th and 5th chorus, I am going to be combining them into one. Another big change for this year is that Chorus rehearsals will take place afterschool Tuesdays from 3:30-4:30 pm. Information will go home with all of the 4th and 5th graders who are interested in September.
Auditions are only required when we are gearing up for Honors Chorus (5th Grade) and any solo performances throughout the year. Students are required to maintain C's and above in all subjects and they are also responsible for their choices and behavior while at school.
I am hoping to plan some neat chorus trips around Jacksonville during December, and then the chorus will have a Spring Concert as well. I look forward to this year and am excited to get back to it!